Wedding guest lists and seating charts are one of the last tasks and also no doubt a stressful task for all wedding couples. There are a lot of criteria to be taken into consideration when planning the guests list and seating chart for your wedding. But by planning the guests list and seating chart, for sure it can help a lot in easing your worry and be a carefree bride and groom on your wedding day.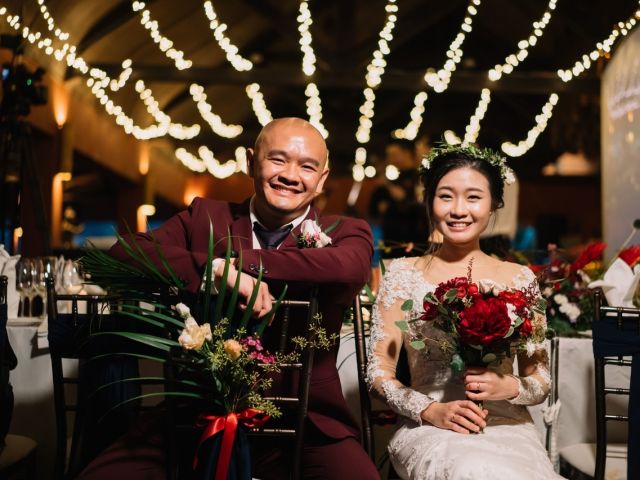 First and foremost, registration is an important process in your wedding before your guests get into the wedding reception hall. Therefore, during registration process going on, better to ensure that a seating list with two formats are prepared for use. One of the formats is to sort out your guests' names by surnames or last names in alphabetical order, another format will be sorting out your guests' names by table numbers. Prepare label cards which indicate "Bride" and "Groom" to be placed on the registration tables in order to direct your guests to the right place for the registration before entering the wedding hall. This can also help to ease your helpers who might be your family members or your friends helping out your wedding registration in searching the guests' names and also table numbers.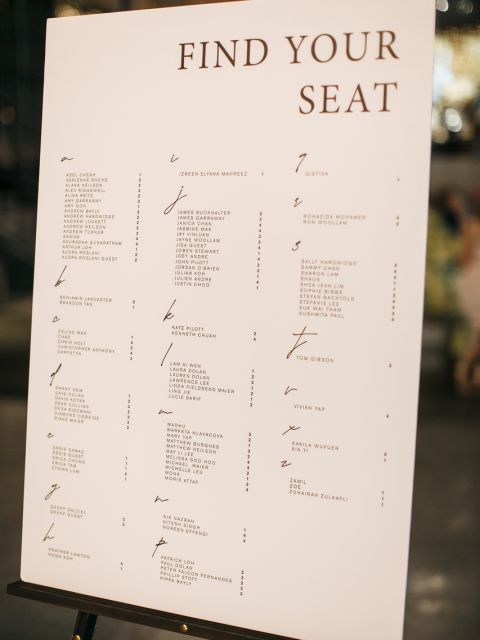 Helpers act as the important roles for your wedding registration in order to smoothen your wedding reception's flow. They will be helping you out in collecting your guests' gifts and angpows to you and also to help your guests in registration and finding their table numbers. For your references, normally wedding reception with the guests number of less than 200 pax will be needing 2 to 3 helpers; guests number less than 500 pax will be needing 4-6 helpers; guests number of more than 500 pax will be needing around 6-8 helpers. With the right number of helpers for your wedding registration can prevent your guests being stuck at the registration site for a long period of time and also avoid causing the registration site to be jammed by your guests.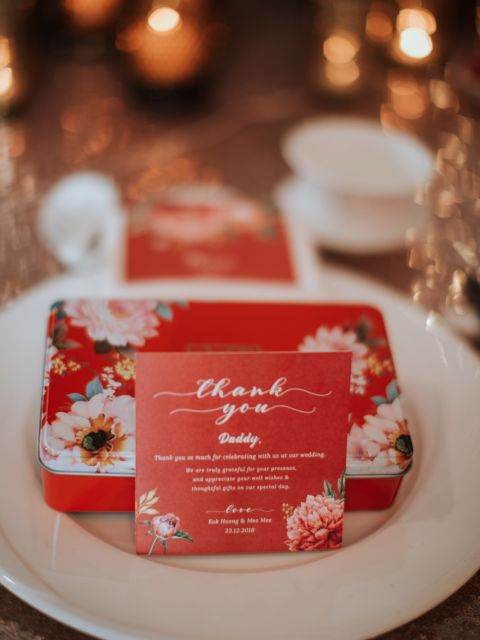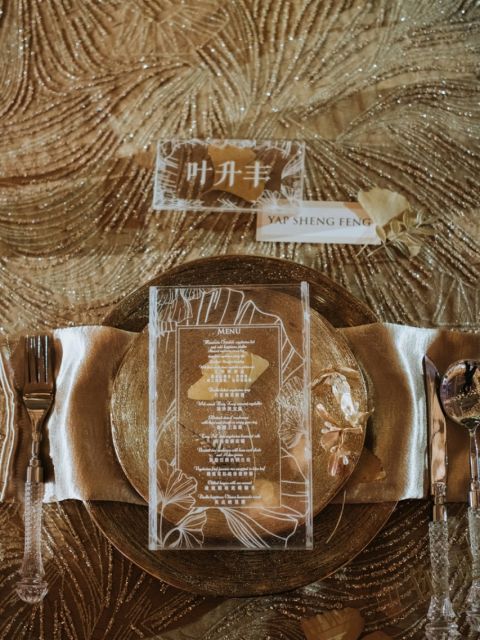 If you are opting for having an intimate small wedding, you can choose to go for free seating which you can just arrange a seating chart by table number at the entrance of your wedding reception hall or an escort card arranged at the entrance for your guests to take their own cards to find their own seats accordingly.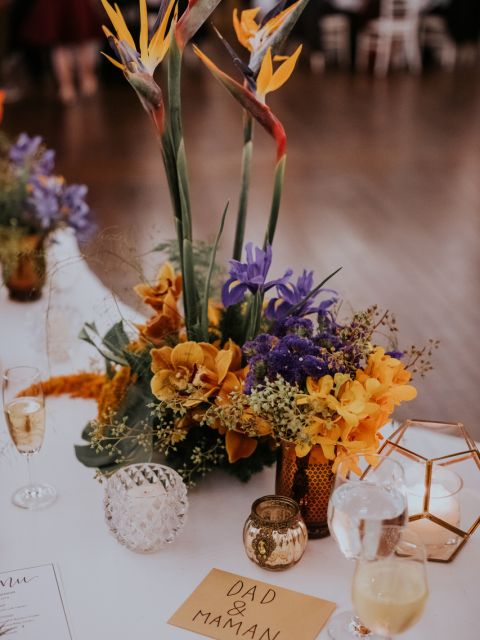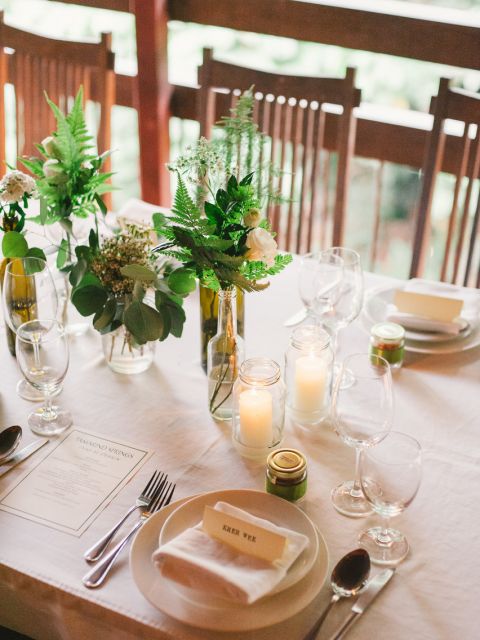 Wedding reception seating layouts are mostly in the forms of the most traditional option which is all round tables arrangement, all Viking tables arrangement or even mixed arrangement of round tables and Viking tables.
Round tables seating arrangement is the most traditional option in a wedding. Normally, 10pax of guests can be arranged to be seated in a round table seating. You can first categorize your guests into groups such as VIPs, family, friends, colleagues, business partners and so on for both bride and groom side, then only from the groups you separate them into 10 pax per round table for their seats. In most weddings, the numbers of round tables will be separate into two sections which are at the left and also the right and the guests will be seated into two sections with the categories of guests from bride side and guests from groom side. Couples are advised to arrange family members to be seated in the first few rows of round tables in the front near
to the bridal table, then continue with VIPs, following by friends for all round tables seating arrangement.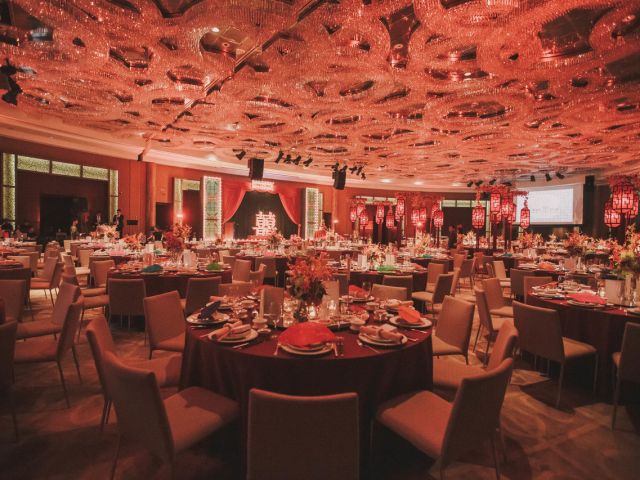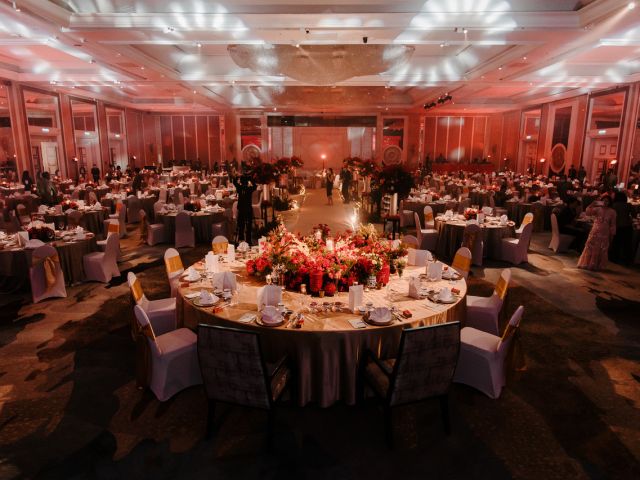 All Viking tables seating arrangement is mostly designed for a wedding with close friends invited who do not mind to be seated together where they can get to chit chat and spend time with each other easier. Another consideration to be included for this Viking table arrangement will be the preparation of seating cards. With these seating cards placed on the specific seats, you will be avoiding yourself from splitting couples or friends' groups from one end to another. However, weddings with more elders are not advised to opt for this all Viking tables arrangement as they might be feeling uncomfortable with this type of seating.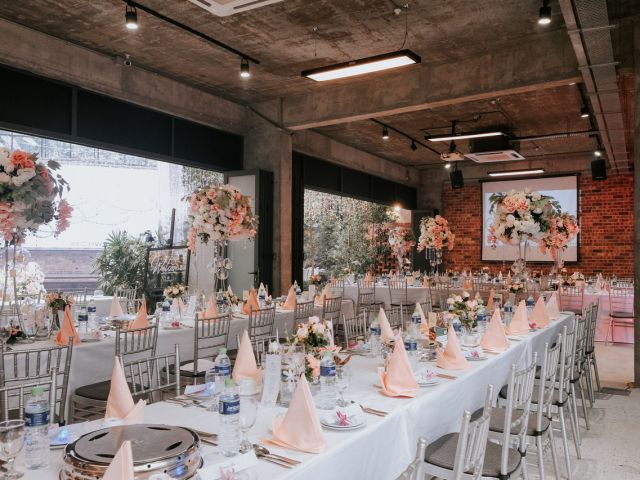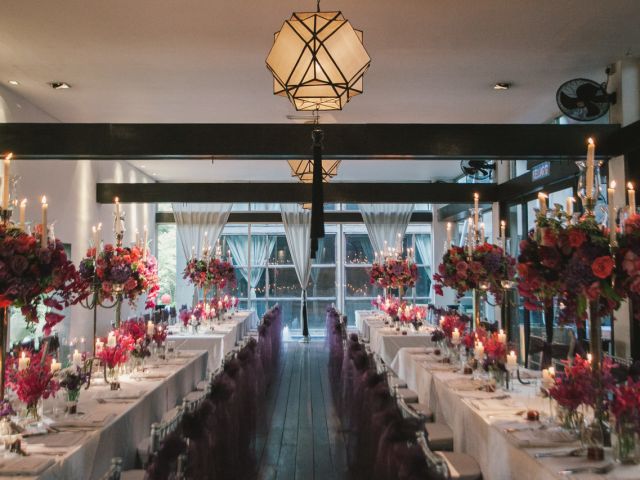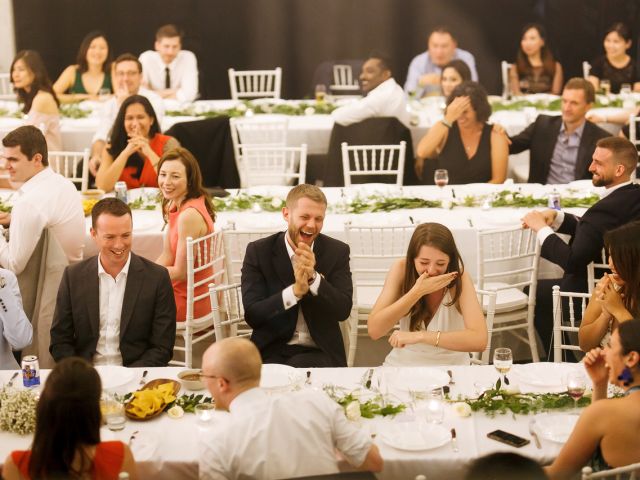 The quite favourable wedding seating arrangement nowadays will be the seating arrangement with the combination of both Viking tables and round tables which is just right to fit in all your guests from your family members to your friends. Family members and your VIPs will be seated in the round tables, your friends will be seated in the Viking tables. In this case, the arrangement of Viking tables will be along the walkway which the decorations on the Viking tables can also alternately act as the walkway decorations and you will also get to have a grand entrance with blessings from your guests seated in the Viking tables along the walkway when
the bride and groom march into the wedding hall. The round tables will be arranged at left and right sides of the wedding hall after the Viking tables arrangement.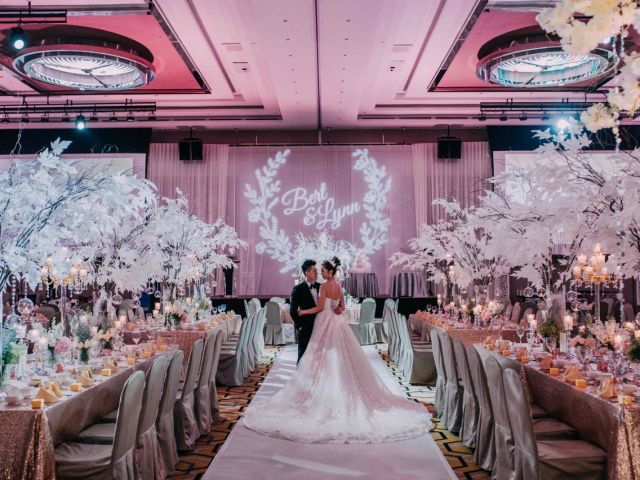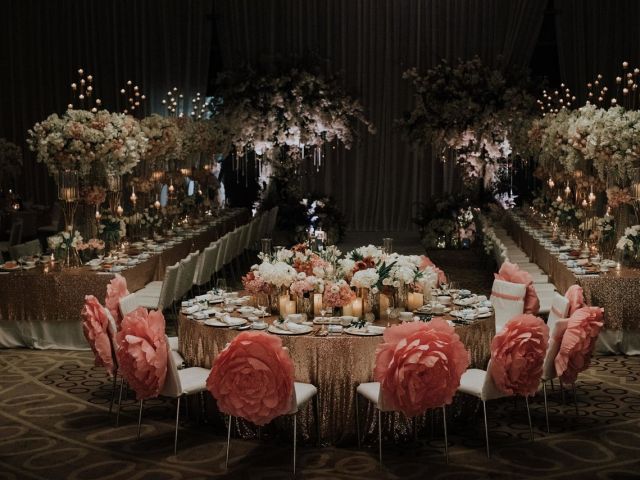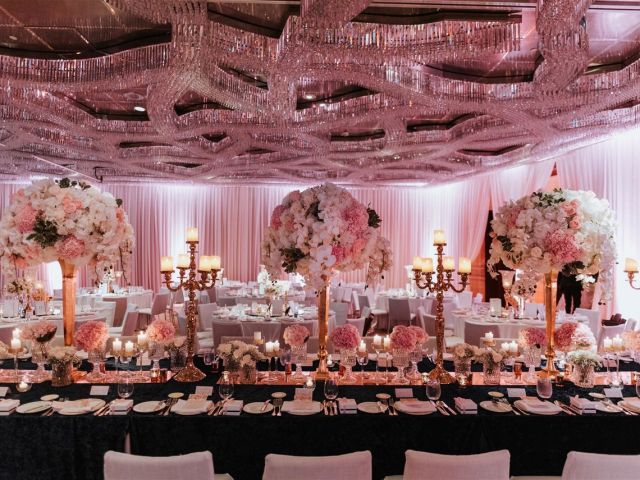 Last but not least will be the bridal table seating arrangement. The most often seen bridal table will be in a round table form which can accommodate around 12pax including the bride and the groom. The bride and groom will be seated facing the guests and both bride and groom's parents and the elderly will be seated beside the couple around the round bridal table.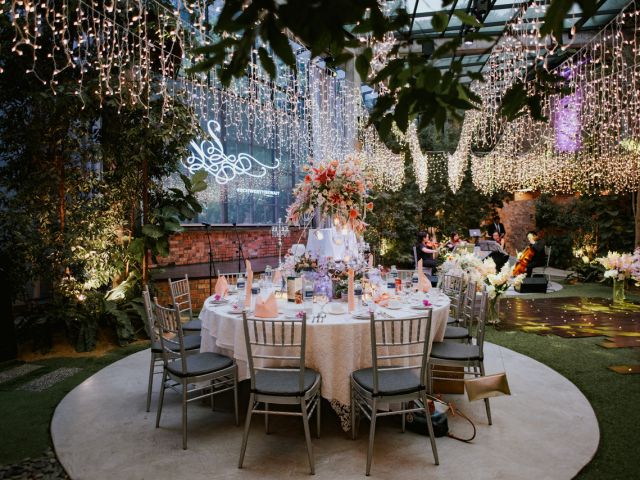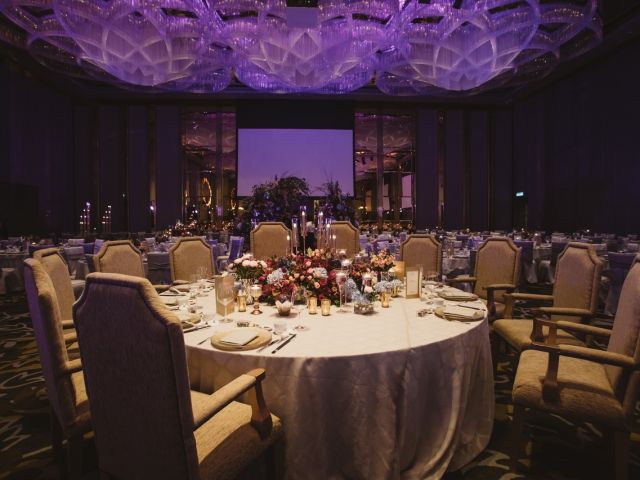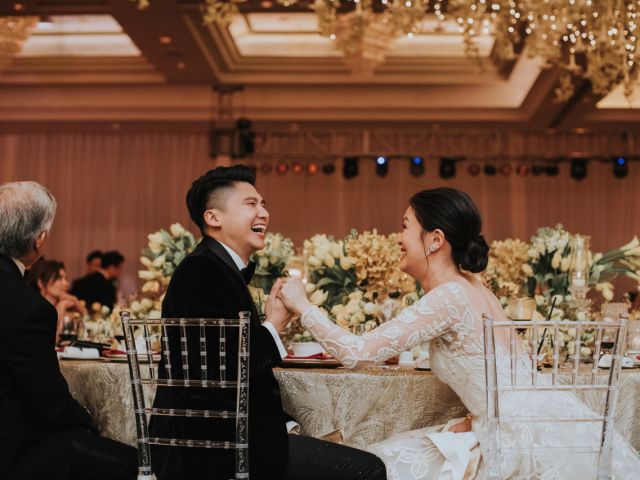 Another form of bridal table will be Viking tables arrangement style of bridal table where the couple and both parents and the elderly will be all seated facing the guests.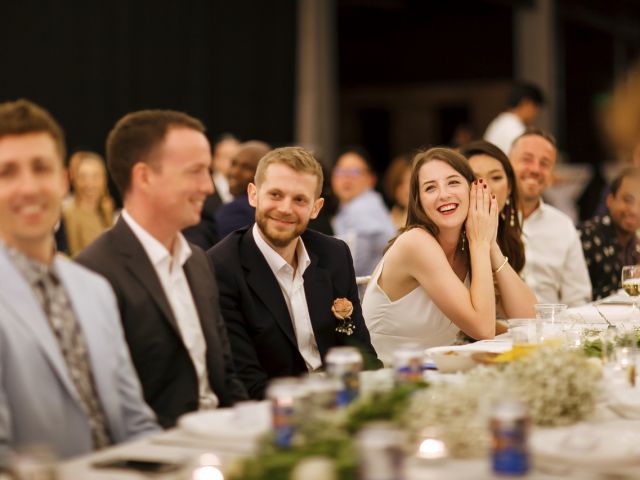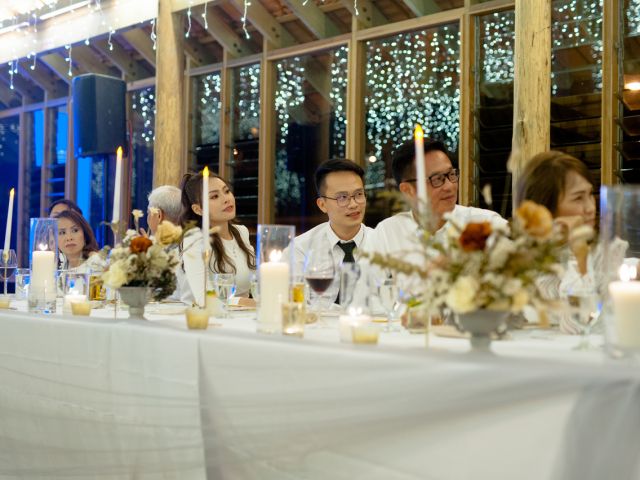 By spending some time in planning out your guests list and seating chart, you will not be having fuss in trying to help out your guests in searching their seats when you will be busy at the same time during your wedding. Your family members will also be able to help you out in allocating your guests based on the guests list and seating chart you have planned out on your wedding day. So, plan out your wedding guests list and seating chart now to enjoy your wedding!