When we choose a venue for your wedding, what is important besides the location, ambiance, interior and hospitality of the venue? Yes, food! When it comes to figuring out your wedding menu, we need to ensure the food is quality, able to feed your guests well and fits the budget too!

In a wedding, commonly have three types of serving method, individual pre-plated, sharing platter and buffet style. Don't forget that your catering costs are one of the most expensive elements of your day. Each serving method has their own benefits, along with considerations to be aware of.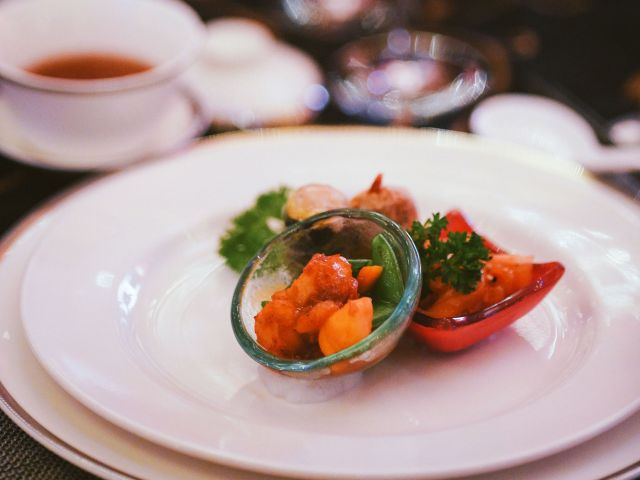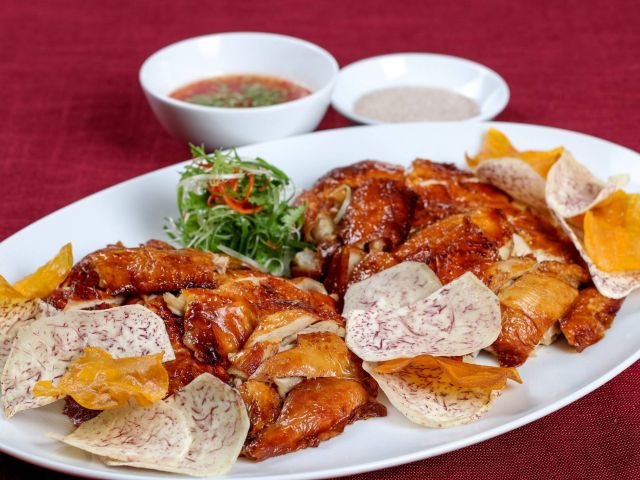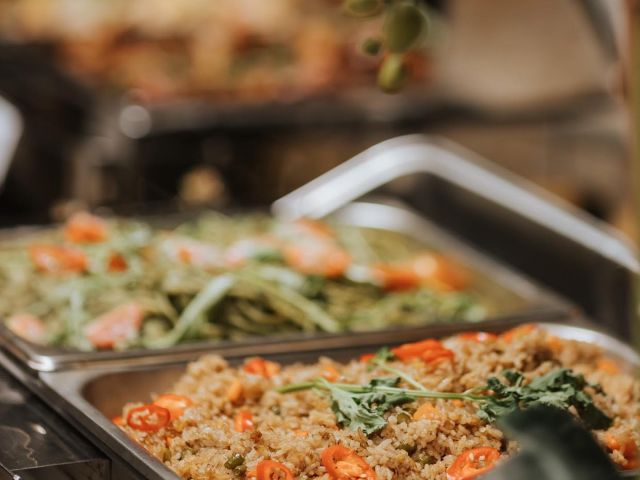 (Photo Source: MYWP, Grand Hyatt KL, Brickhouse )
Individual Pre-Plated
Individual pre-plated is suitable for a sit down formal wedding. The wedding menu will be more fine dining style. A plated meal usually consists of three/four courses, start from entree, salad/soup, main and dessert. You will advise to plan your wedding itinerary along the serving schedule.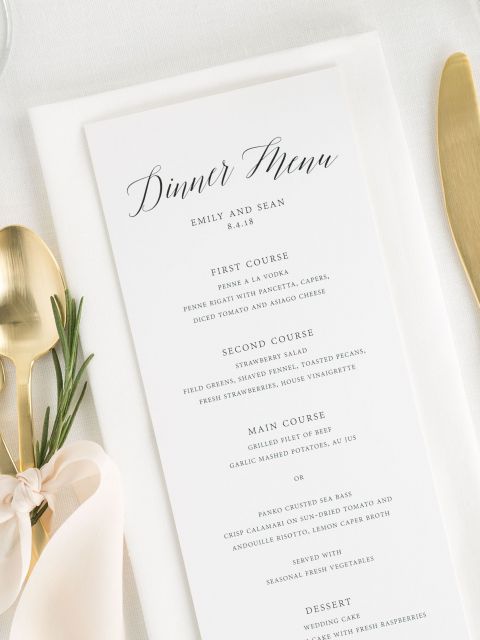 (Photo Source: Pinterest)
The first course entree, this is to stimulate the appetite of the guests. Common examples would be shrimp cocktail, calamari, mussels, bruschetta or cheese and crackers. Next, salad/soup is to begin to satisfy hunger, and help prevent overeating of the guests.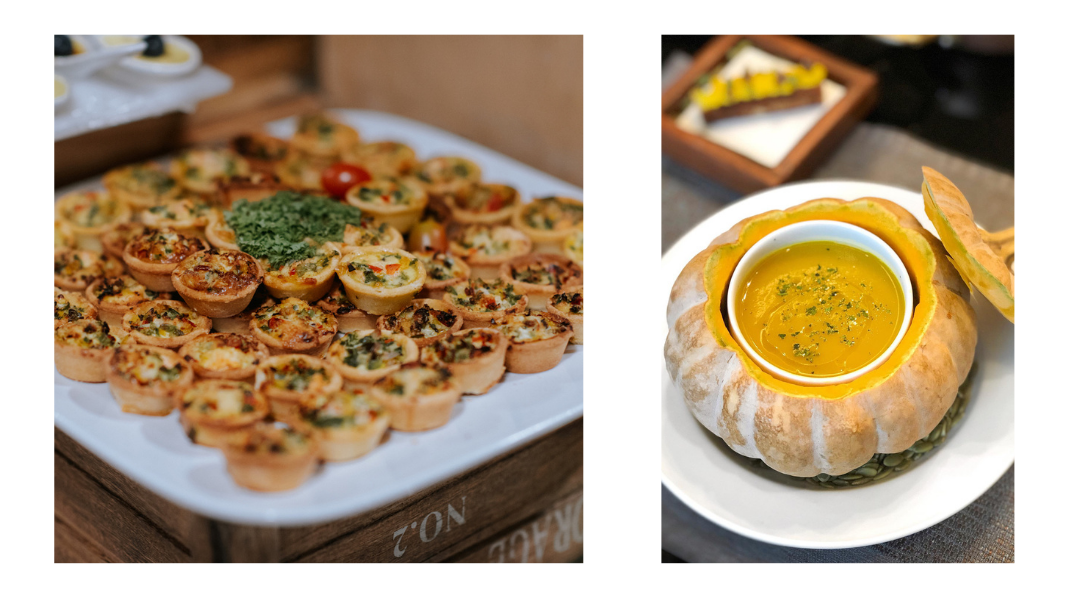 (Photo Source: MYWP and Grand Hyatt KL)
For the western cuisine's main course, you generally can have 2-3 options, it's recommended that you choose between a variety of proteins like chicken, beef, lamb or fish to appeal to the tastes of your guests, along with an alternative option for those with dietary requirements such as vegetarian.

(Photo Source: Grand Hyatt KL, Brickhouse, St Regis KL)
Lastly, which is dessert makes us feel satisfied after a meal and improve our mood, we called it hormone of happiness. Alternatively, you can serve the wedding cake after to the guests to share the happiness and sweetness of the couple.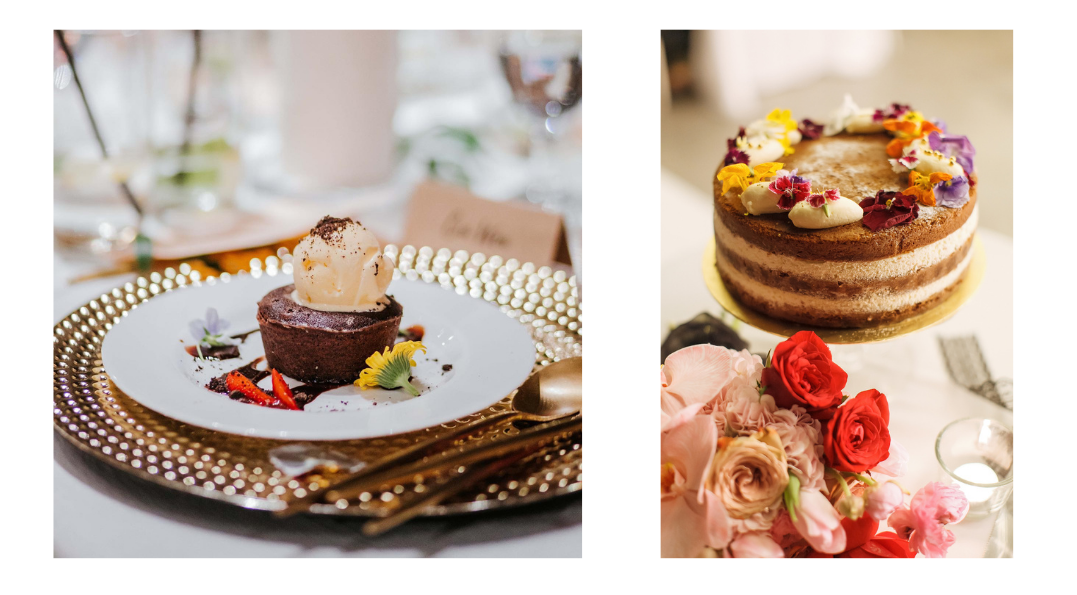 (Photo Source: Brickhouse & MYWP)
If you would like to overwhelmed your guests, you may choose a five course menu includes cocktail hors d'oeuvre, appetizer, salad, main course, and dessert.
You are advised to put the options in the RSVP cards/RSVP website link and send out your wedding invitations together, it's helpful to do this well in advance and inform the caterer to order the perfect amount of food for each meal without wastage.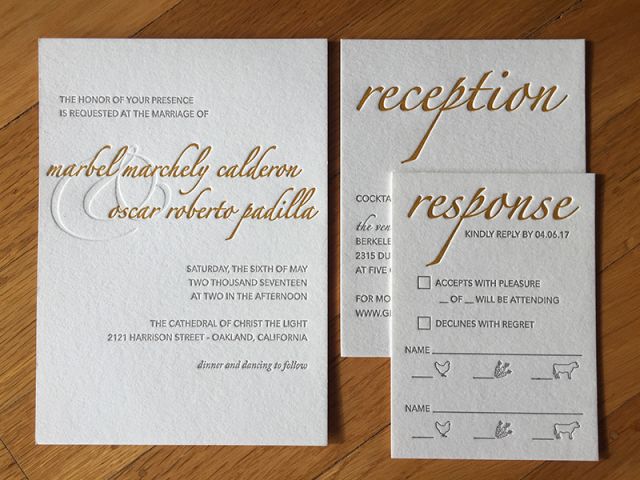 (Photo Source: Pinterest)
Nowadays, Malaysia also serve individual pre-plated menu style for Chinese cuisine or Fusion cuisine. Though everyone will have same menu courses besides those with dietary requirements, chef curates the menu with more creative presentation.

(Photo Source: St Regis KL)
For example, in Malaysia, we can have the fusion of Malay, Chinese, Indian cuisine, such as first course appetizer- satay(Malay), second course- salad (Western), main course-banana leaf rice,(Indian), dessert – herbal jelly and sweet soup(Chinese).
A plated meal will require higher budget due to staffing cost. Generally a table of 10 will require 1 server. Keep in mind that a plated meal naturally takes up more time for service too. Each guest is individually served and plates need to be cleared after each meal.
Sharing Platter
Sharing platter refers to a large platters of food are placed at the middle to guest tables along with serving utensils for each dish. Guests will help themselves by taking the food from the middle.
A sharing platter menu style menu is more casual and relaxed compare to individual plated menu style. Guests will feel more intimate and naturally encourages conversation between guests next to each other.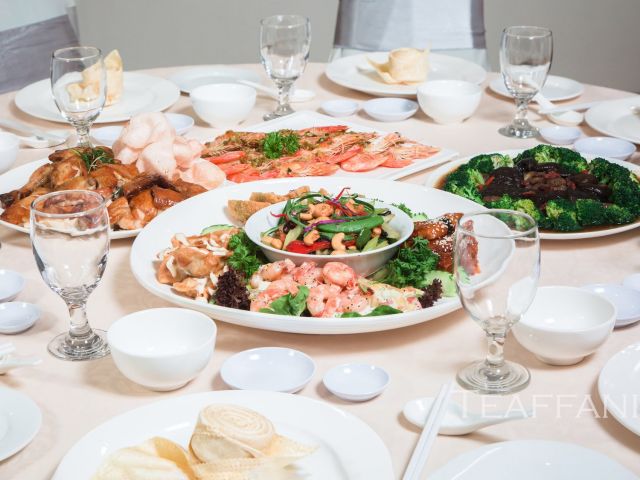 (Photo Source: Teaffani Catering)
A sharing platter menu will have more variety for guests to enjoy. In Malaysia, we commonly do sharing platter in Chinese cuisine (8-9 course menu), Malay/Indian cuisine (Dome with 6 partitions of course).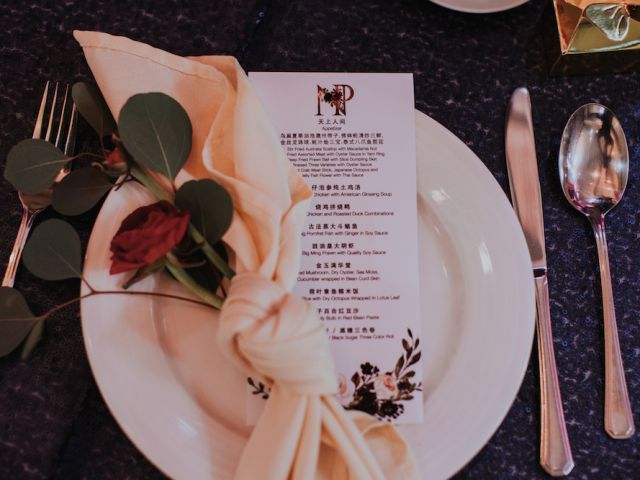 Every dishes of Chinese cuisine has its blessing words for the bride and groom, symbolize happiness, prosperity, longevity or fertility. Chinese prefers 8 or 9 total courses on the menu because 8 is a lucky number meaning well off or getting rich and 9 represents longevity. We often see soup in the Chinese menu. This is because it is a great way to warm your body, stay hydrated and give your immune system a boost. In the Chinese cuisine, soup and fish are important and could not be missed, wish the guests blessed with wealthy and prosperity. To complete the meal, rice or noodle will be served as well. The long strand shape of noodle represents longevity and rice represents the fullness and have plenty supply of food after married. Traditionally, dessert will be served with red bean soup or glutinous rice ball ginger soup and sweet buns to signify the sweetness of the couple and share the happiness to all the guests. However, there are more young couples would make a twist in the dessert by serving western dessert with beautiful presentation.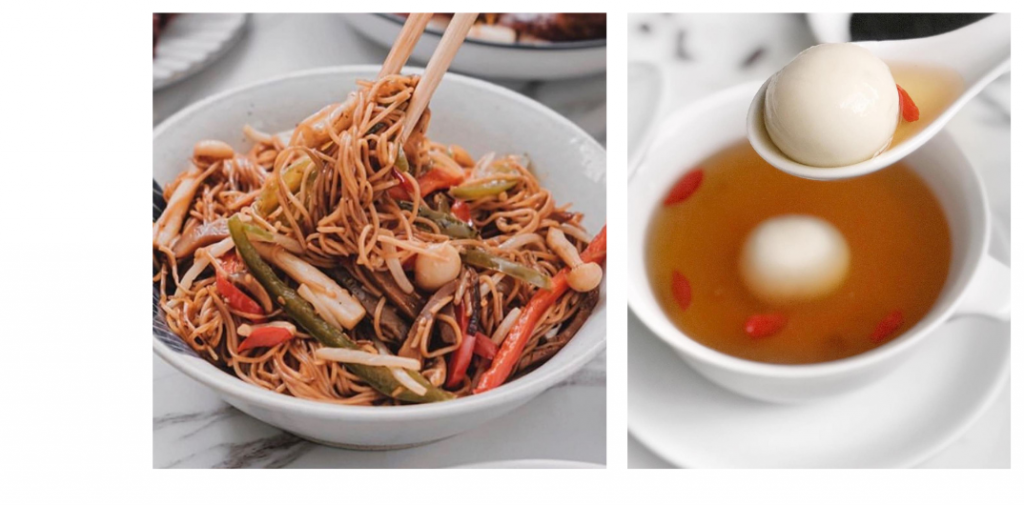 (Photo Source: Grand Hyatt KL, Four Season KL & St Regis KL)
Although a sharing platter menu require less staffs (1 staff for 2-3 tables with 10 seaters), but it might not always be the cheaper option due to the food portion is bigger. Besides, there are many hotels doing side serving station, 1 staff is allocated in one table to split the food into 10 portions and serve to guests, it means the equivalent of staffs required as individual plated menu style.
In Malay cuisine, fragrance rice will usually serve with selection of seafood, proteins, sides and vegetables for them to pick and choose from. We can commonly see ayam rendang, ayam masak merah, ikan chili padi or sweet and sour chicken in the dome set.
In Indian cuisine, briyani rice will usually be served with selection of proteins, sides and vegetables for them to pick and choose from. Mutton and Chicken proteins are a must. It is essential to standby vegetarian dome set menu as well.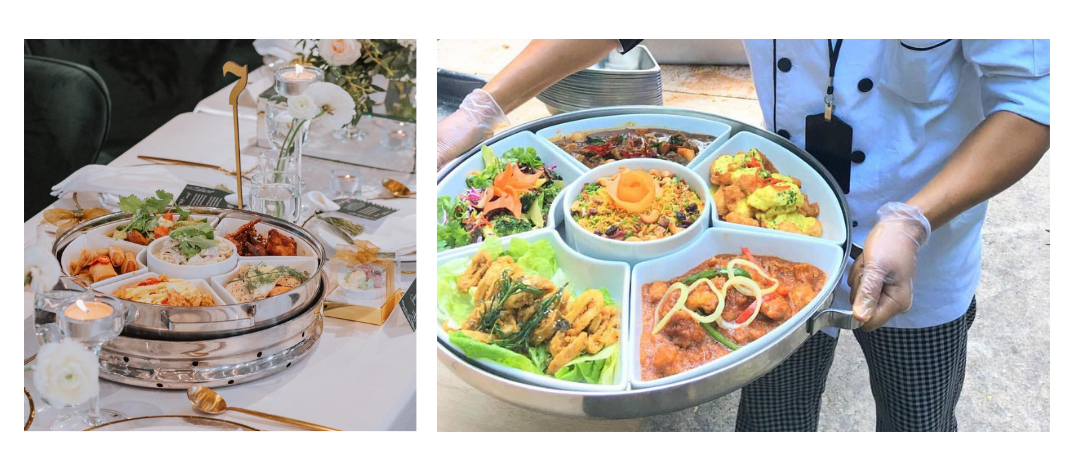 (Photo Source: Brickhouse and Teaffani Catering)
Beside serving the above dome set, you may infuse more excitement to your guests by serving them appetizer/soup in first course and ended with an individual served dessert such as custard, ice cream, sago with coffee/tea or Teh Tarik.
Buffet
Buffet menu style is the most casual style. A buffet involves guests helping themselves to a variety of food from few buffet stations. A buffet generally offers even more variety in Malaysia, includes multiple options of our Malaysian mixed culture cuisine and International cuisine. It's a great way for guests to try a little bit of everything, and perfect for picky eaters. A long buffet table filled with food is set up in walking distance from your guest tables. Guests can relax walking around throughout the reception and mingles with everyone. You will require to allocate queueing time for guests to take their food and back to the tables.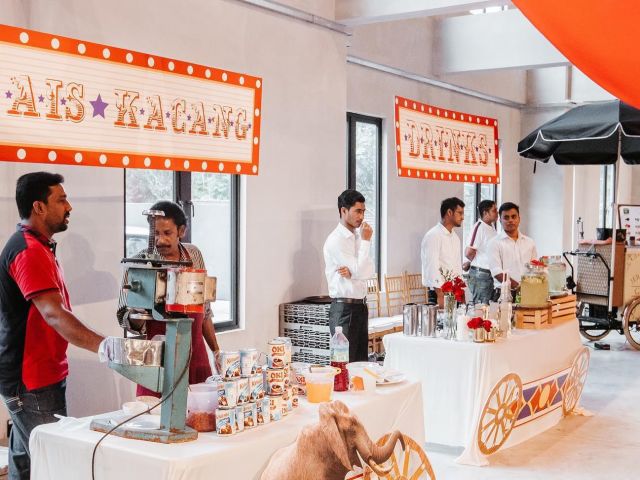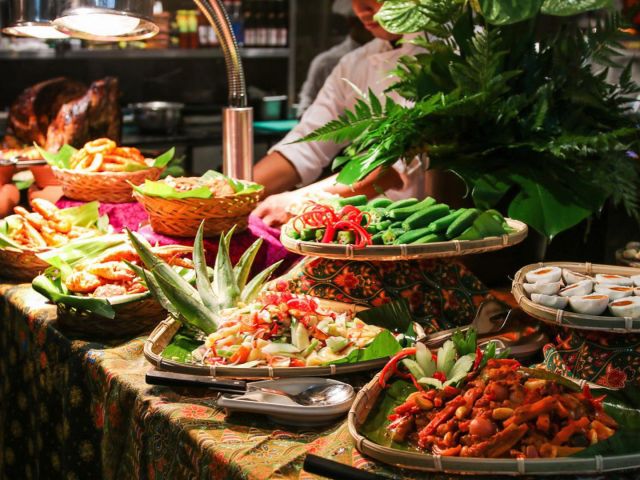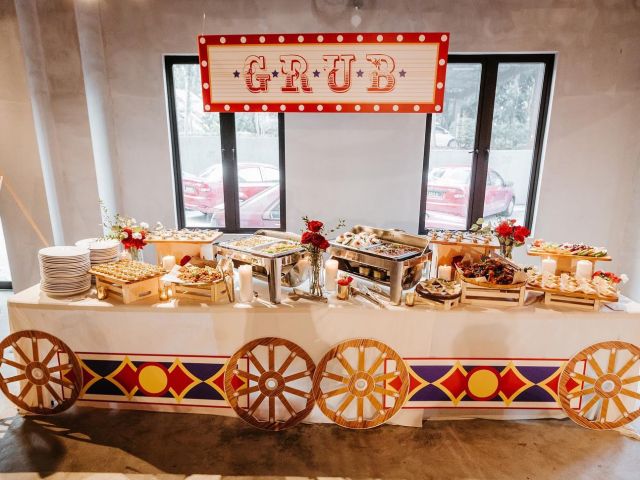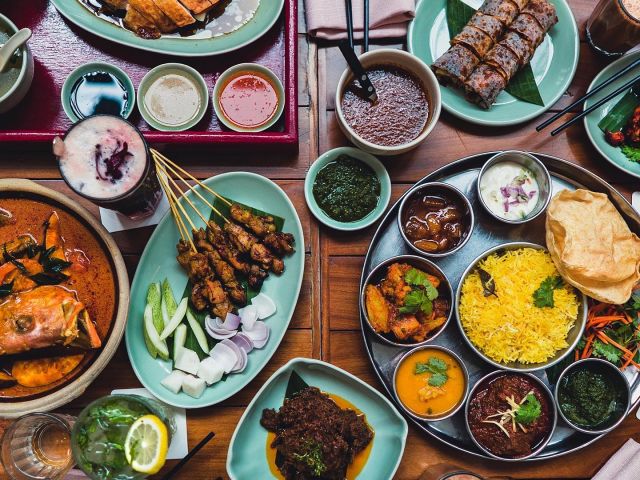 (Photo Source: Brickhouse & Grand Hyatt KL)
Wedding itinerary usually will be more simple, speeches/cake cutting/toasting will be done in the middle of reception, sing and dance will usually kick start early. Nevertheless, you may consider to have a mix of serving style by having buffet for the main course, and serve entree and dessert individually.
Buffet is indeed less expensive than sit down menu, because you require lesser staffs to do the serving. However, the downside is will create wastage because caterer will prepare more food for the guests to refill and replenish.
Regardless which menu style you choose, most important is to fit your guest's preference, your own requirements and budget. To avoid any surprise while you confirm the caterer, here are the questions that you may prepare upfront and inquire:
Are you available on my wedding date?
Do you offer a food tasting?
How does your pricing work? Will you give me a price per person or per table?
Will you be able to cater for guests that have dietary requirements?
What timeframe is needed to have my confirmed guest numbers and menu preferences to you?
Do your chefs have experience in the menu service style I have chosen?
Will you be able to make suggestions or customize menu options in order to work with my budget?
How many wait staff will be there on the day?
Are there any additional costs for staffs such as beverage staff, staff's overtime?
Who is responsible for organising all of the serving equipment, cutlery, crockery, linen and glassware? (if you hire them for outside catering)
Are you familiar with my wedding venue? (if you hire them for outside catering)
Do you have any specific kitchen requirements? (if you hire them for outside catering)
Bon Appetit!