One of the elements in wedding that help to get your guests entertained and also to spice up the atmosphere of the wedding is definitely the alcohol served during the whole wedding. But how to arrange, choose and decide for the wedding bar set up and the preparation of the alcohol needed for your wedding could be a stressful procedure for most couples while in the same time busying for other wedding preparations. Here are some tips and tricks to ease you out a bit for your wedding alcohol preparation, give it a glance and solve your fuss right now to enjoy your wedding.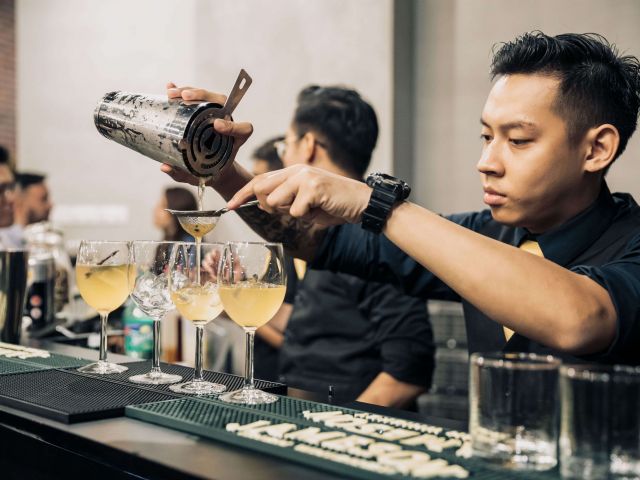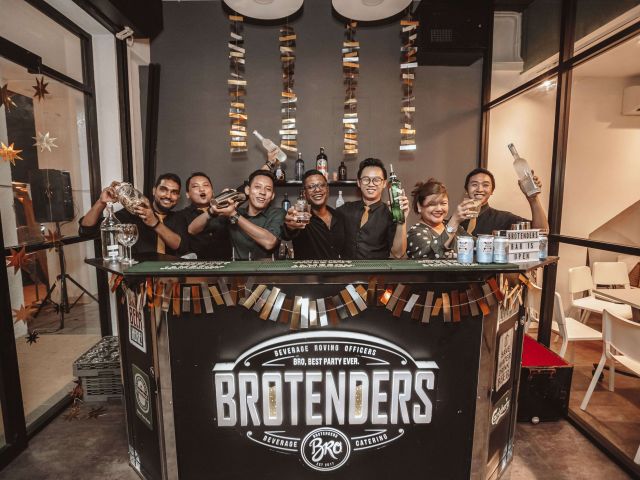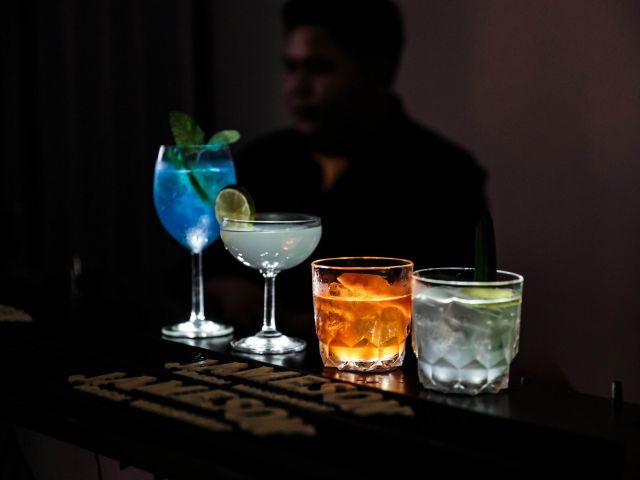 Firstly, always get straight to the point of setting your budget for the alcohol arrangement for your wedding. Getting married is also a matter of spending money to make it nice, therefore, spend it wise and organized to get it nice and memorable. Plan a budget for the wedding your dream of, from the overall wedding detailed items to spend on, determine how much would you like to spend on alcohol in your wedding. Fix the amount of budget for the wedding alcohol, then move on to the next step for the wedding alcohol arrangement which you just have to remember to keep the decided budget in your mind when you are making selections and decisions.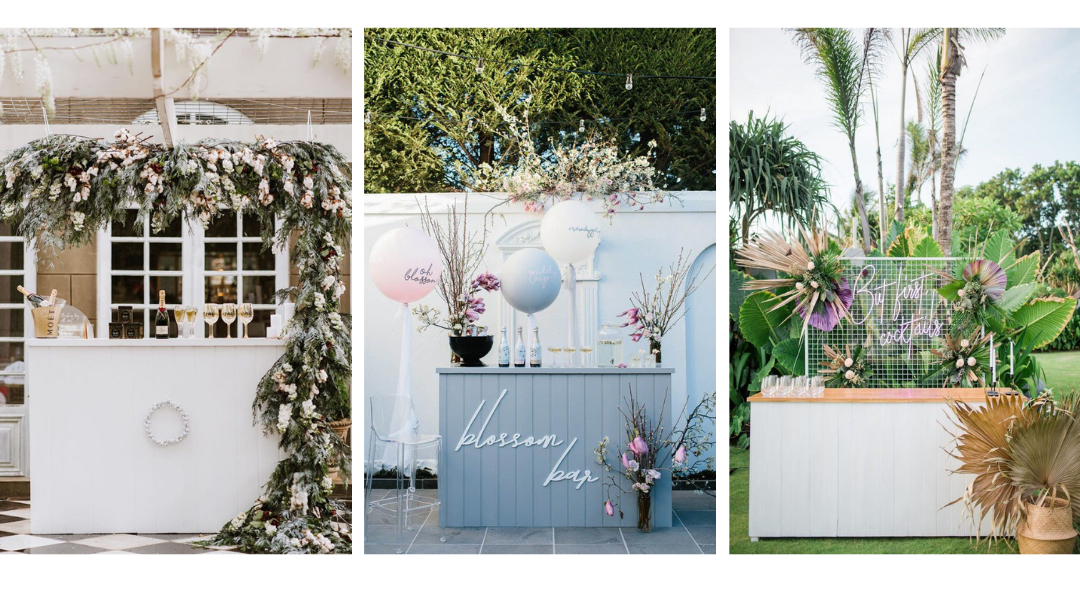 Next, go through your wedding guests list to determine your family and your guests' preferences towards the types of alcohol to decide for the alcohol choosing later on. Jot down the most preferable type of alcohol from your study of your wedding guests list and take it with you for your shopping of the alcohol needed. There is also a sequence for the types of alcohol to be served during the whole wedding from start until the end. Normally wedding will start with a cocktail session when lighter type of alcohol to be served to your guests such as beer, sparkling and also light cocktails. During the wedding reception, red wine and white wine will be arranged to be served to your guests to pair with their meal. If you do not plan to have any after party session or your guests mostly like hard liquor, you can arrange to serve the hard liquor straight during your wedding reception too along with the wine. As for the ending, if you are planning after party to be held after your wedding reception, alcohol such as hard liquor, Spirits and heavier style of cocktails can be served to your guests. For having cocktails to be served in your wedding, you will be needed to count in mixers and garnishes' prices into your alcohol budget.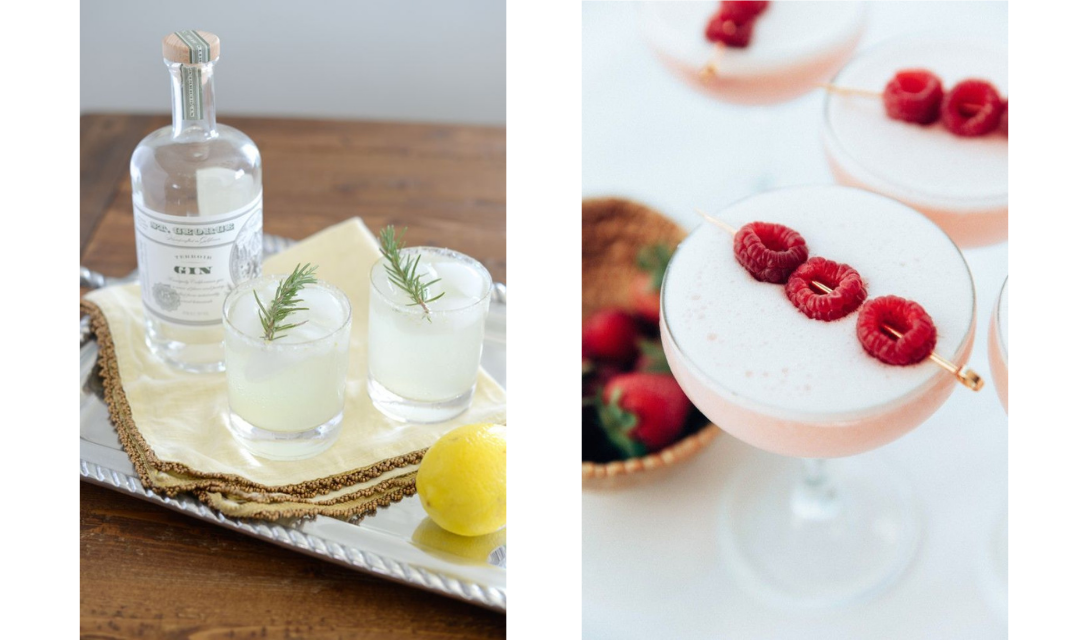 The next thing you will be needed to do is to shop! Choose and taste alcohol is often an enjoyable process in the whole wedding planning. Spend some time, go shopping with your mate to choose for a few different types of alcohol by referring to your list. Get the rates, get the alcohol, bring them back to host an alcohol tasting session with your family and friends. Once you have decided which alcohol to go for, talk to your alcohol seller about a deal for buying in bulk. If you have a wedding planner, they can help you to get the best prices from local alcohol sellers whom they often work with for the alcohol you want and you can choose which alcohol seller to deal with for your wedding. Furthermore, don't forget to check out your wedding package if you have signed up one with hotel or restaurant. Nowadays, hotels' wedding packages will be including wine for your wedding reception or even champagne for your wedding toast session. You can also opt to get a deal of beer needed for your wedding reception from your booked hotel instead of getting outsource beer.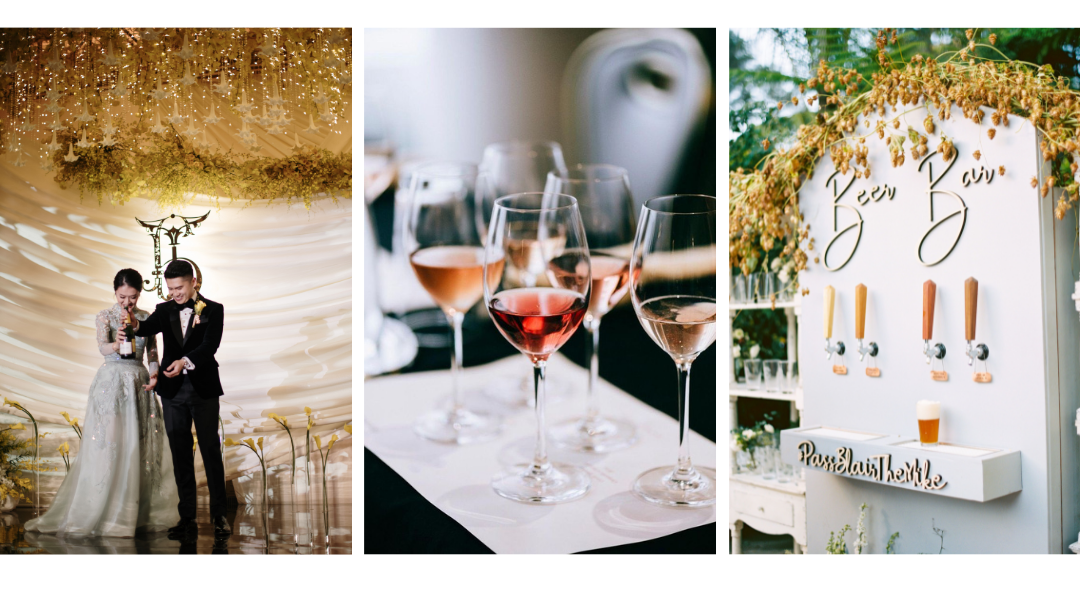 Now is to calculate or to estimate the amount of alcohol needed for your wedding before you order the alcohol. For this part, you have to get back to your wedding guests list once again. Identify there are more guests from you and your partner's side or there are more of both your parents' guests. Then, estimate the amount of people who will be having different preferable of alcohol, such as your guests lean more towards beer, wine, hard liquor or cocktail and adjust your order accordingly. Besides, you can also adjust your wedding alcohol amount based on your wedding session whether it will be a morning ceremony continue with wedding luncheon or a dinner reception. Even the time and day of the week of your wedding to be held will also affect the amount of alcohol your guests will be having, such as guests attending wedding at a Friday night will be drinking much more compared to guests attending wedding at a Sunday morning.
Here are some guides on the general quantity of alcohol per typical purchase size:
Bottle of wine (750ml) = 5 glasses
Bottle of champagne (750ml) = 8 flutes
Beer Barrel (30l) = 90 mugs
Bottle of spirits (750ml) = 23 standard drinks
Cocktails will be on a per drinks bases, therefore decide beforehand
For an example of your alcohol order amount estimation, assumes that 2.5 glasses of wine average per guests (not all your guests will be drinking) and from the guides above 5 glasses can be served per bottle of wine. Then, for 100 guests, you will be needing 50 bottles of wine after calculation (2.5 glasses x 100 guests = 250 glasses, 250 glasses divided by 5 glasses per bottle of wine).
If your wedding will be having other drinks to be served, you can also arrange to reduce down to 2 glasses of wine per guests and repeat the calculation accordingly.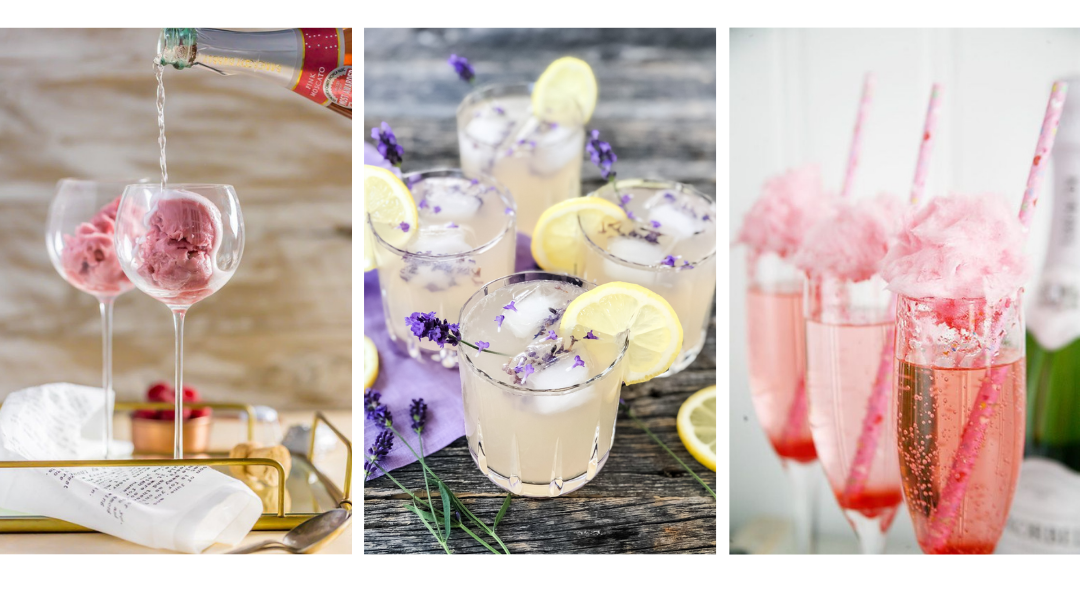 Lastly, there are some wedding process and highlights that involve alcohol which you can take into consideration for your wedding to spice up the atmosphere or to make it more celebrative. Weddings always will be having celebrative sessions such as the bride and the groom toast with champagne for their celebration of officially getting married to each other, champagne toasting session of family members on stage together with the married couple is also the most common alcohol session where family members and guests attending send their deepest congratulations for the married couple. Some couples will also arrange for an alcohol mix pouring session at their ROM ceremony as a representation and celebration of both the bride and the groom officially getting married to each other. There is also couple who arranged to have a Jagar Bomb shot session on the dance floor in their wedding as an opening of getting the guests towards the dance floor when the after-party started. You can even consider of having a creative themed wedding bar for your wedding where your stay-back guests can have an entertaining drinking session while enjoying dancing on the dance floor or playing beer pong. The creative themed wedding bar decorated with florals, custom designs to match your wedding theme can also be the visual décor centerpiece of the wedding and also an Instagrammable spot for your guests to take memorable photos on your special day.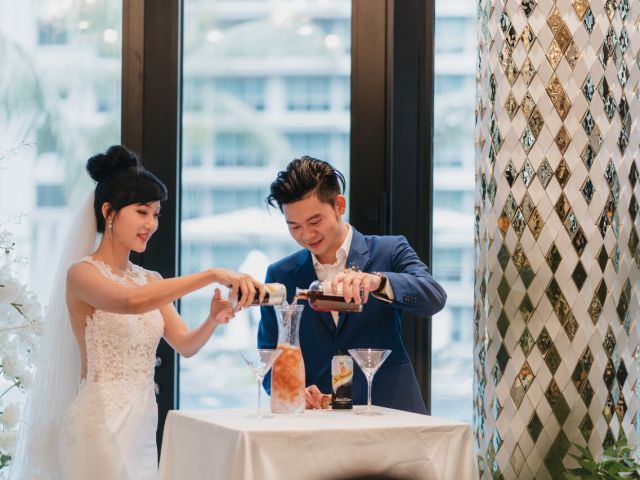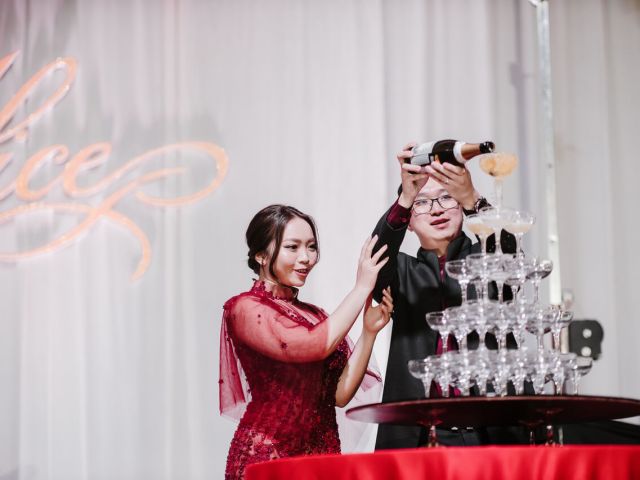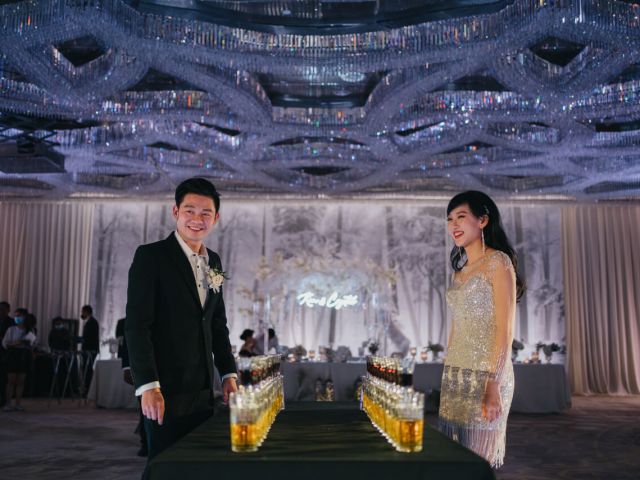 Alcohol is to be stated as one of the important items in your wedding list as it helps in welcoming your guests, making your wedding moments a celebration, a representation of conveying blessings from your guests, entertaining your wedding guests and much more. Therefore, arranging alcohol for your wedding is a massive task. Hope that the information sharing to you will be easing your worries and get your guests to enjoy your special celebrations.