White is always a tradition and classic for wedding. The flower arrangement using a white color theme palette mixing of the pampas grass, gypsophila paniculate (aka baby breath) and roses reflects a warm, elegant, gorgeous and everlasting love for the newlywed. From the walkway to the entrance of the wedding reception, the decoration kept to a color palette of pastel pink and white to champagne and it was timeless elegance.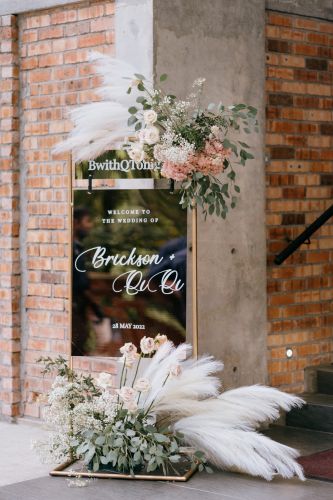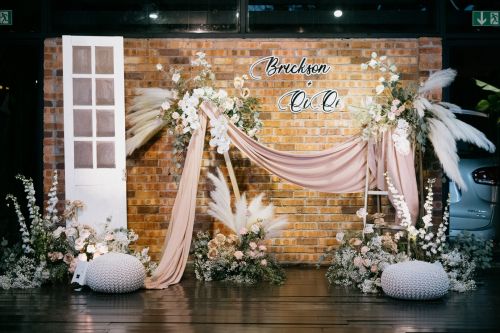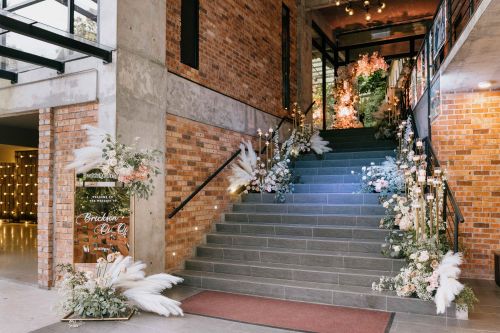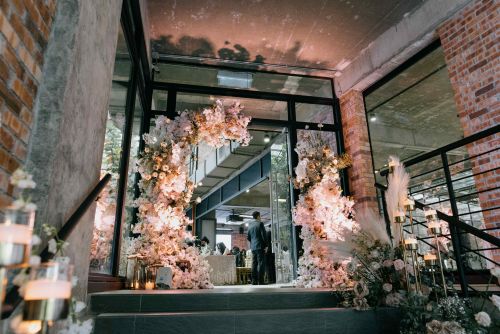 The wedding reception started with the marched in of the groom, Brickson and followed by the flower girl scattering the petals before the bride march in. The scattering petals is a wishes for fertility and forming of a new family for the couple. The groom was panic and thrilled waiting his bride at the front stage.
No further words, here comes the gorgeous and charming bride, Qi Qi slowly walking down the aisle with her father and the father passing his lovely daughter's hand to her spouse expressing his trust to handover his daughter's life to the man standing in front of him. This is where the father shows a slight dampness in the eyes conflicting his feeling of joy and sadness that his daughter is ready to tie the knot, build their own home and a family.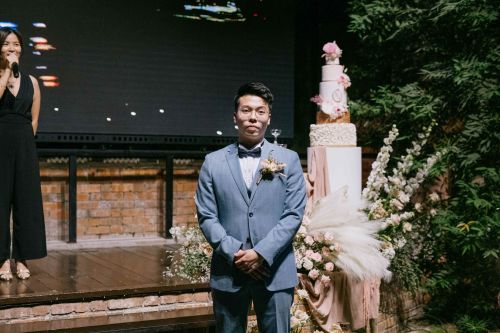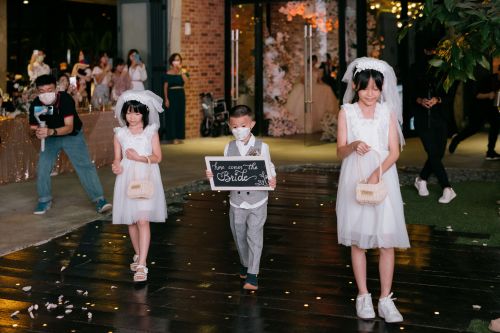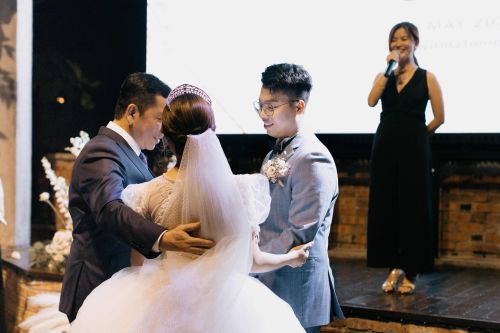 The couple were so blessed with all the wishes and with a heart of brimming with happiness to have their family members, friends and guests who show up at their wedding reception to share their love on their big day. The emotion of the parents is certainly to be felt during the wedding. This day is the greatest joy to the parents to see their child all grown up and ready to step into the next chapter of life.