In the information age, everyone is using social media. Therefore in the modern-day wedding, we often advise the couple to create a personalised, creative and fun wedding hashtag. Wedding hashtag is an efficient way to keep track of all the photos that the bridal party and guests take along the journey. This is like a public and custom album, your guests can include captions and comments for you and upload the photos. This is a way to keep them in one convenient place. But to create an unique hashtag sometimes couple feel stress and do not know where to start. Therefore, we have some tips here to share with you.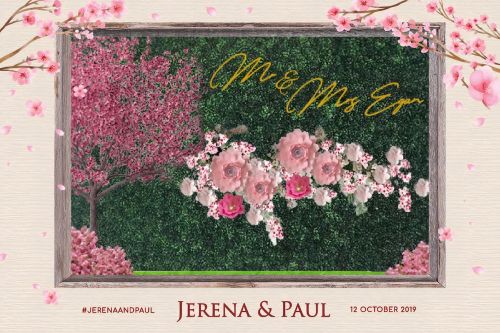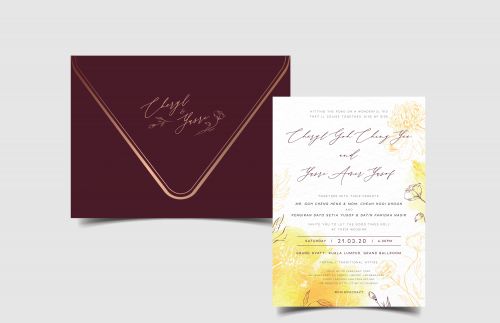 Photo source from internet
Wedding Hashtag Ideas
1. Basic
To create a wedding hashtag, you can create a list that relevant to include in the hashtag, like the following for both of you:
Surnames (#WongInLoveWithGoh)
Nicknames (#GaryMarriedAmy)
Date of your wedding (23 March 2021, #GaryAmy230321)
Theme of your wedding (Wonderland, #GaryAmyInWonderland)
Names are always the best choice to be the starting point because it will make your hashtag personalise. Or do you have friends that given you a couples' name? For example: Roshan & Elaine, #rolaine
2. Make It simple and sweet
In order for all the photos to get your guests to tag appropriately is to ensure the hashtag is short and easy to type. People will use it if is catchy and easy. Let's say your partner has a long and complicated last name, then will not recommend to include it to avoid the misspell. You may try different approach like nickname, first name, wedding date and so on. For example: #GaryHasAmy2301 or #GaryAmyTianMiMi
3. Meaningful within your relationship
In your relationships there must be some items, incidents or favourite things that mean something to you both. You can include them into your wedding hashtag. For example: the couple love to drink coffee, #EveIsCupsOfJoe or love to travel to Korea, #AnnyeongEveNJoe
4. Top Wedding Hashtag
You can also add in some of the phrases that relate to wedding and add in your personal name. Here is a list of ideas that what you can add in, let's take Gary and Amy as example:
At Last (#GaryAmyAtLast)
Crazy About (#GaryCrazyAboutAmy or #CrazyaboutGaryNAmy)
Forever/4ever (#ForeverGaryAmy or #GaryandAmy4ever)
Get Married (#GaryAmyGetMarried)
Get Wed (#GaryAmyGetWed)
Happily Ever After (#GaryAndAmyHappilyEverAfter)
Officially (#OfficiallyMrAndMrsGary)
Taken (#AmyTakenByGary)
Together (#GaryAmyTogether)
Says I Do (#AmySaysIDoToGary)
Tie The Knot (#GaryAmyTieTheKnot)
5. Incorporate with other languages
You can create the hashtag with incorporate other languages. If you are a Chinese, you can use Pinyin. For example: Aiden & Gowri, #ainigowgow. Not only that, you can also add in some local famous phrases like #jioyoutoAmyGaryWedding
6. Wedding Hashtag Generator
Still stuck or busy to create a wedding hashtag? You may try the free online wedding hashtag generator like this one, https://www.ewedding.com/free-wedding-hashtag-generator/ and of course more in Google. You can keep trying different generators to get different ideas. Bear in mind that these generators will not professionally tailor and personalise the hashtag for you but there are still a helpful template for coming up with your personal phrase and also some templates are following the latest and trending formats.
7. Choose the hashtag
You might have few hashtags in your list now, and you have to make the decision. Will you remember that hashtag forever? Do you think is easy for people to tag it? Remember to pick the one that is calling out to you the most and do not overthink, you will make yourself even confuse. Remember to check the hashtag in Instagram or Facebook to ensure it is not an exist one and no one has created before it. Remember to capitalise each separate word so it can be read clearly. Hope the tips are helpful in creating your wedding hashtag!
Share the hashtag
After you've created the hashtag, you can use them in:
Social Media Post: you can use the hashtag when you are posting the wedding preparation, bridal shower, bachelor's party photos and countdown of the wedding day on social media.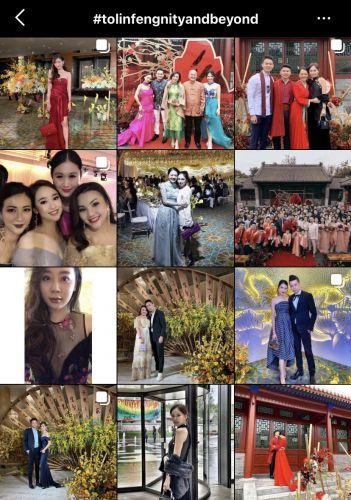 Stationary: Save the date, invitation cards, and menu card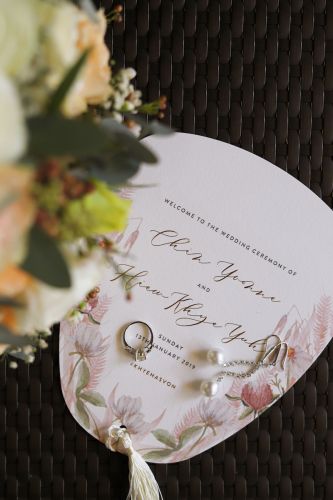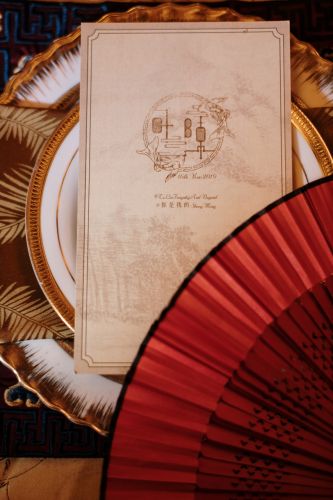 Wedding board at entrance, wedding guestbook and photo album cover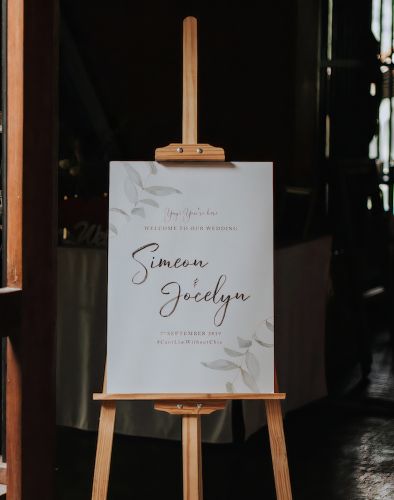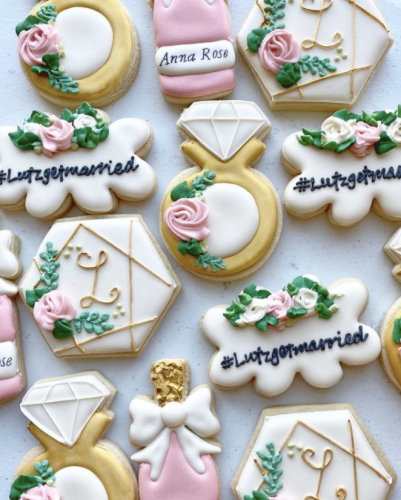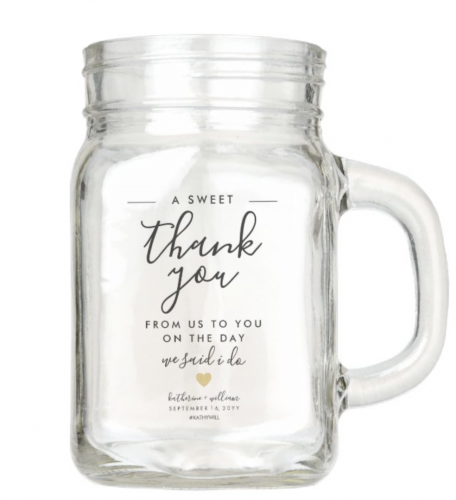 Photo source from internet
Get the emcee to announce your hashtag during the reception to remind the guests to hashtag their photos in social media.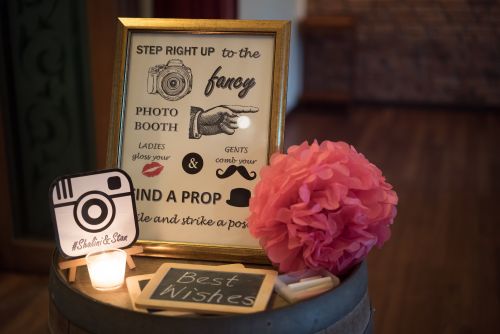 Brainstorm with bridal party!
Last but not least, you can start a group chat with your bridal party to share ideas and create a hashtag list for you to choose from. More people means more ideas, the creativity from your crew might surprise you!