Romantic, intimate and surrounded by a season of rich colors, from burning oranges to rustic red, the most amazing autumn wedding reflects the natural color scheme. From the bridal bouquet to the aisle and the wedding reception, it was a fall romance with peach and lemon garden roses, cinnamon spice roses, dahlia, orchids, pepper tree berries.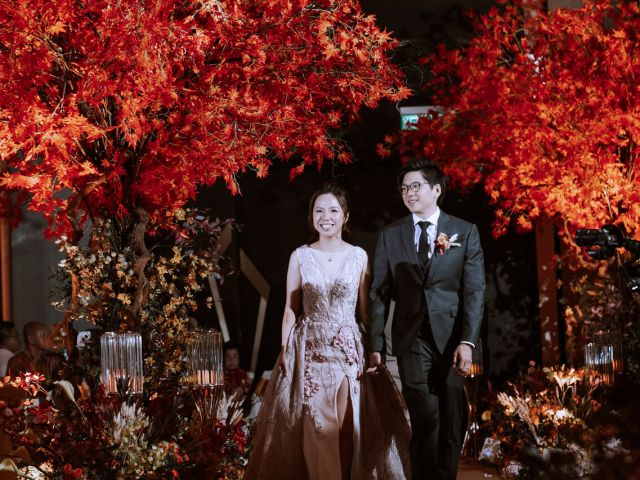 The wedding invitation card idea was actually adapted from the wonderful proposal of the groom, Wei Loon to the bride, Quet Ling in Fuji Mountain, Japan.
The Fuji Mountain with autumn background in the wedding card illustration connects the wedding with the guests before the wedding.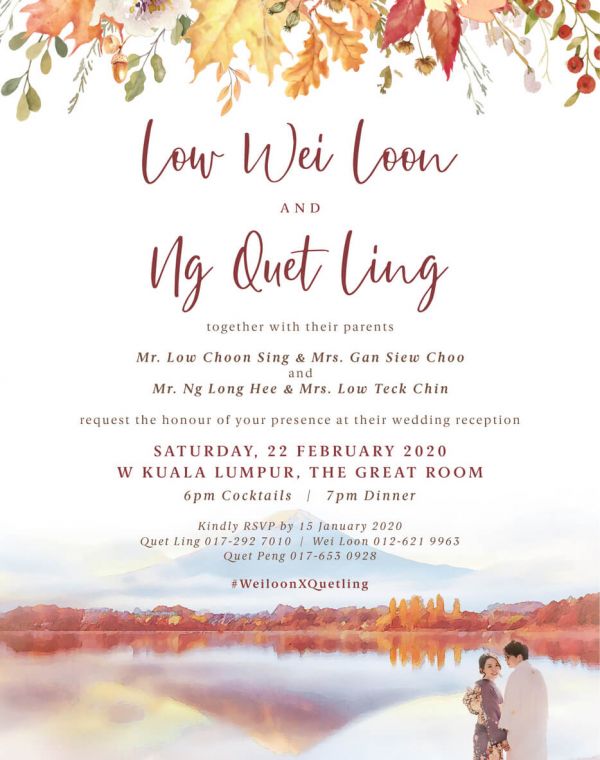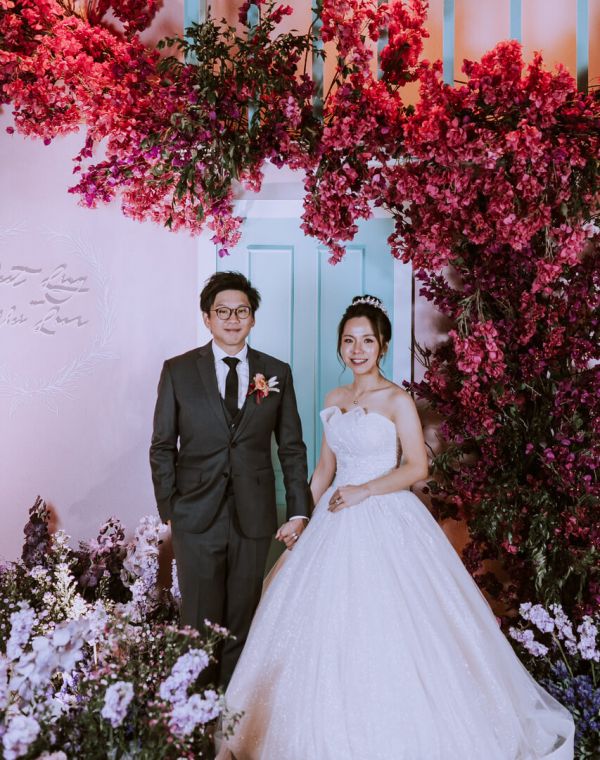 The bride, Quet Ling and the groom, Wei Loon were so grateful and blissful to share their happiness and love to each other with their family members, friends and guests who attended their wedding reception. Quet Ling is a beautiful bride who always has a bright smile on her lovely face. Wei Loon is a charming groom who always has his eyes on his bride. Love is in the air whenever and wherever the couple steps foot.
The wedding reception started beautifully as the bride, Quet Ling slowly marched in and the groom, Wei Loon sang the song 'Perfect'. Both of them walked to each other and met under the beautifully decorated gazebo to do a simple romantic dance. This was the moment when everyone lit up their phones' flashlights, the hall just turned into a night sky full of stars. Once the following spot shone and followed the couple during their march in, the atmosphere turned into a glamorous concert.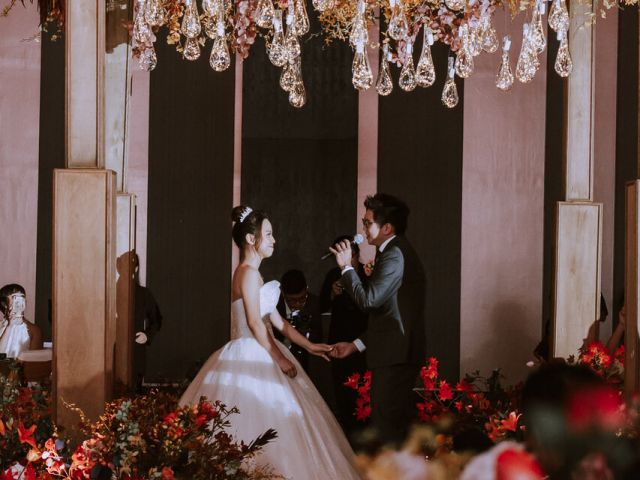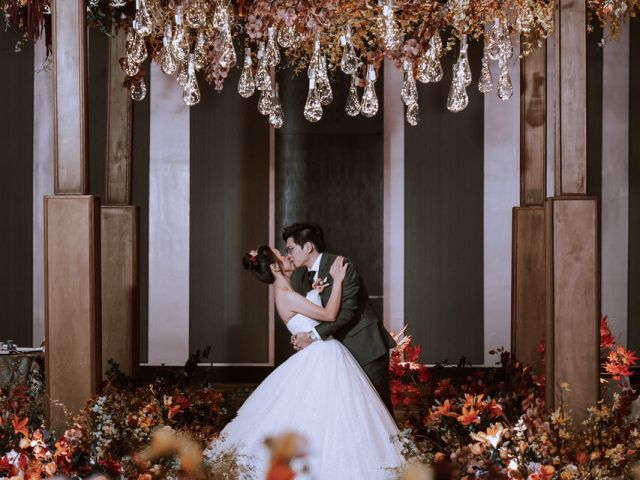 When the couple was seated in the main table of the wedding reception, the childhood video of the lovely couple started to play on the screen in the ballroom. This childhood video was prepared and recorded by themselves for their guests. The video showed cute memorable photos of the couple from young and how this couple met each other during work, slowly getting along until they finally fell in love with each other through their own narration.
As wedding planners, we have witnessed ample touching moments filled with happy tears and smiles. Finally, we felt so grateful and accomplished to have the opportunity to coordinate this wedding and also to witness the precious and memorable moments of this lovely couple. We hope that every wedding brings a happy life to every couple.