The process of organizing a wedding can be difficult and stressful. With so many things to take care of, it's easy to feel like you're drowning in a sea of tasks and to-dos. This is where wedding planner comes into play; it's more than just a trendy term; it's a necessary element of a successful wedding planning process. We'll look at why having a wedding planner is crucial during the wedding preparation process and how it may make your big day easier, less stressful, and more joyful in this blog post. As a bride and groom, you will definitely want your wedding planning to be an exciting and enjoyable process if approached with the right mindset and strategies.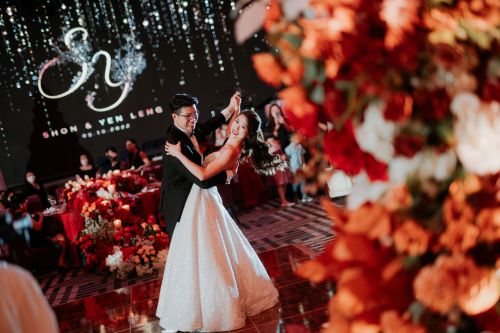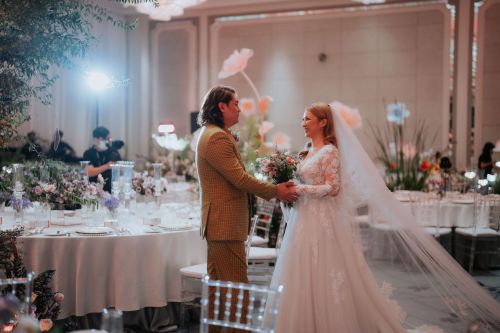 Let's start with what are the important things that you should prioritize while doing wedding planning. Knowing that there are many important tasks that couples should prioritize when creating their wedding planning checklist. Some of the most critical tasks include setting a budget, creating a guest list, choosing a venue and date, selecting vendors, and deciding on the wedding style and theme. These tasks are essential to ensure a smooth and successful wedding day. It's also important to prioritize tasks based on their level of urgency and importance, so that you can tackle them in the most effective way possible.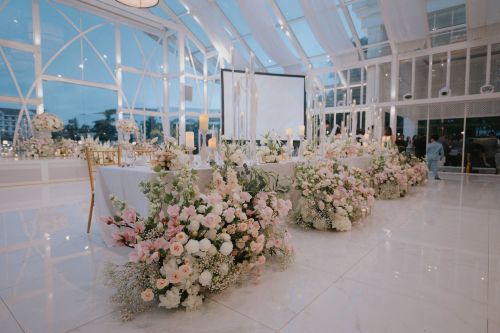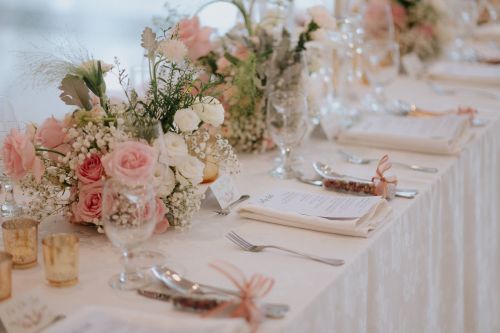 1. Choosing the venue, the food, and working with the vendors are just a few of the many elements involved in wedding planning. Planning keeps everything in order and makes sure that nothing gets missed. The venue is one of the most important decisions you'll make when planning your wedding. It sets the tone for the entire event and impacts many other elements, such as the decor, catering, and seating arrangements. When choosing a venue, consider factors such as the size of the space, the location and accessibility, the style and atmosphere of the venue, the amenities and the service provided. As food is an important aspect of any wedding, choosing the right menu can help ensure that your guests have a memorable experience. Hence, choose a caterer that offers a variety of options and can accommodate dietary restriction preference. Last but not least, choosing the right vendors by research and reading reviews from past clients before making a decision. Do communicate with the vendor before confirmation to ease the process.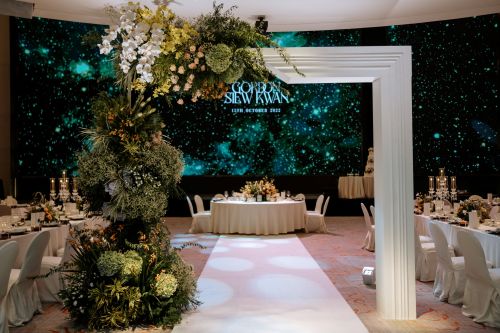 2. Budget for your dream wedding. Since weddings can be costly, having a plan in place can help you remain within your allocated spending limit. This entails establishing priorities, allocating resources, and making decisions that support your financial objectives. Budgeting for a dream wedding is an essential aspect of planning for your big day. It's important to establish a budget upfront so that you can stay on track financially and avoid any unnecessary stress or debt. To start, you should determine how much you can realistically afford to spend on your wedding. This may involve taking into account your savings, any contributions from family members, and whether or not you plan to take out a loan or credit to finance your wedding. It's important to allocate your budget based on your priorities, so you should decide which elements of your wedding are most important to you and allocate more funds accordingly. For example, if having a stunning venue is essential, you may want to dedicate a larger portion of your budget to that aspect of the wedding.
3. Deciding what to wear for your wedding can be a thrilling experience, but the multitude of options can also make it overwhelming. The first step is to establish your budget, which will assist you in filtering your choices and avoiding overspending. Begin your research by exploring various sources of inspiration for your wedding attire, such as browsing online, flipping through bridal magazines, and creating a Pinterest board to save your preferred styles. After you have a general idea of what you're looking for, book appointments with bridal shops, tuxedo rental shops, and bridesmaid dress retailers to start trying on options.
After you've selected your wedding attire, shop for accessories such as shoes, jewelry, and hair accessories to complete your look. Schedule final fittings for you and your wedding party to ensure that everything fits flawlessly and make any necessary adjustments. Finally, a few days before the wedding, pick up your wedding attire to make sure everything is in order and ready to go for the big day.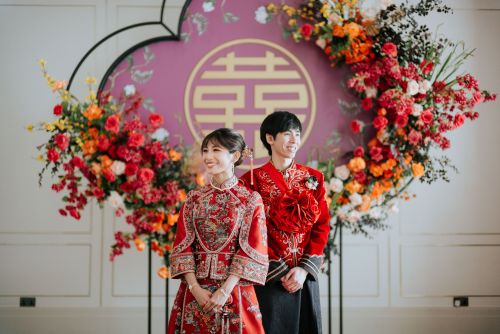 4. Setting up a timeline in advance will assist make sure that everything goes as planned on the big day and most importantly to enjoy all of the special moments. This entails planning with the wedding party, arranging vendors, and allotting enough time for hair and makeup, pictures, and other crucial tasks. We can start by determining the ceremony start time, and work backwards from there to schedule other events, such as hair and makeup, photography, and transportation. Consider how long each event will take, and factor in extra time for unexpected delays or emergencies. You will need to work with your wedding planner to coordinate on the timeline for the whole wedding.
5. Organizing a wedding gives you the chance to make the occasion unique so that it reflects your tastes, passions, and principles. This includes selecting the décor, music, and other components that will make your wedding distinctive and memorable. What you need to do is to consider your personal style and interests when choosing the wedding theme and décor. You can opt for a traditional, modern, or unique theme that showcases your personality.
Choose music that resonates with you and your partner, such as your favorite songs or a band that plays your preferred genre. You may also add personal touches, such as customized signage or favor's, to make the wedding feel more intimate and special.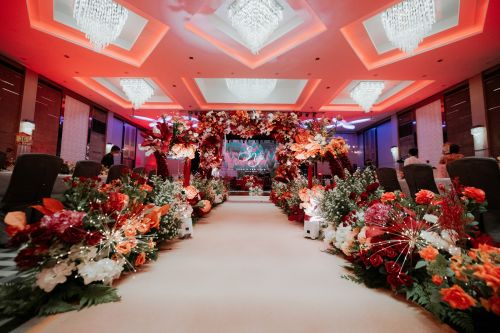 6. Most of the couple has issues with creating the guest list. Guest list begins by creating a preliminary list of everyone you would like to invite. Start with close family and friends, and then expand to co-workers, acquaintances, and others you would like to invite. Consider any limitations on venue capacity and your budget when making this list. You will have to set RSVP deadlines, once you've sent out your invitations, set an RSVP deadline to get a better idea of how many people will attend your wedding. This deadline should be a few weeks before your wedding day to allow you enough time to finalize your guest list. Next step shall be categorizing your guests' groups, such as family, friends, co-workers, etc. This will help you organize your list and make it easier to manage. You may use a spreadsheet to keep track of your guest list, including their names, addresses, phone numbers, and email addresses. You can also include columns for RSVP status, meal preferences, and any other relevant information. Once you have received all of your RSVPs, finalize your guest list. This may involve making some tough decisions if you have exceeded your budget or venue capacity. Remember, it's your wedding day, and you want to make sure it's a special and memorable event for you and your guests.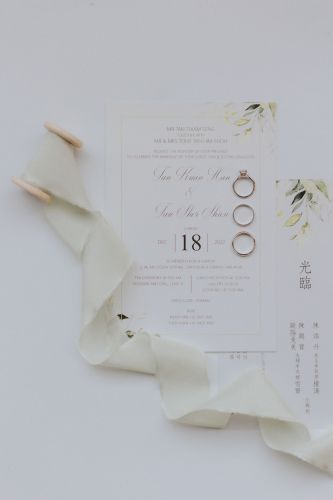 7. Having a strategy in place can assist to reduce stress and anxiety during the difficult process of wedding planning. This entails allocating responsibilities, maintaining organization, and exhibiting flexibility when unforeseen difficulties arise. Allocating responsibilities by dividing tasks among the wedding party or hiring a wedding planner can help alleviate stress and ensure that everything is being taken care of. You may also need to keep a detailed checklist, calendar, and budget that can help you stay on track and avoid missing important deadlines or details.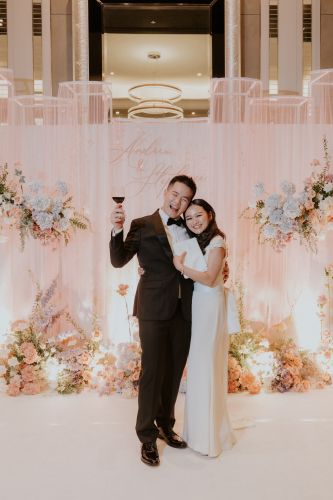 Wedding planning can be stressful, so it's important to take breaks and prioritize self-care. Go for a walk, treat yourself to a spa day, or simply take a night off from wedding planning to recharge. Remember that wedding planning is an opportunity to express your creativity and make meaningful memories with your loved ones. Enjoy the process and try not to take things too seriously, because it ensures that you and your guests will have an enjoyable, meaningful, and unforgettable special day.